Business and Technology Alignment
Identify and Maximize Opportunities
Create Efficiencies
Mitigate Risks
Business Advisory Solutions Group experts work seamlessly with organizations to leverage Information Technology to achieve business goals. We partner with key executives and stakeholders to ensure that operational processes and activities align with enterprise goals and optimize the return on technology investments.
With a focus that is always on sustainable solutions and measurable results, our Team of elite consultants helps clients respond nimbly to change and, when needed, to proactively initiate change to position themselves for long-term profitability and growth.  This strategic effort can involve enacting best practices, evaluating business models and organizational structure, re-engineering key processes or managing major initiatives.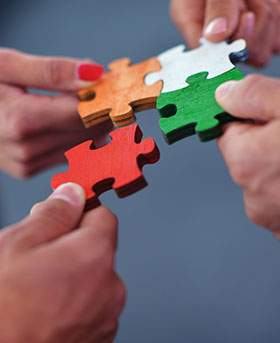 Organizational Change Management
Client-tailored Organizational Change methodologies and frameworks
After careful evaluation, the BASG Team constructs detailed roadmaps and methodologies to allow for a smooth transition in organizational focus.
Communication design, delivery and leadership
The BASG Team works with each Client to create and execute on a change communication strategy to ensure that any impact, whether to stakeholders or users, is anticipated and resolved quickly.
Business Readiness Testing lead and support
Through extensive testing methodologies, Business Advisory Solutions Group ensures that critical users are ready to support and adapt to the changing processes and technology.
Customized Training development and delivery
Business Advisory Solutions Group provides customized training to ensure that the organization is prepared to confidently embrace the change.
Change Adoption oversight
By getting in front of the change curve and managing the change process, our Team ensures a high adoption rate and ultimately a new "business as usual" (BAU).
The BASG Team offers Certified Process Improvement expertise including Six Sigma Black Belts and Green Belts who are highly skilled in Business Process Reengineering.
Process Design/ Process Modeling and Work Flow.
The goal of each engagement is to redesign core business processes to achieve dramatic improvements in productivity, work flow, time and overall quality. The BASG Team works with each organization to start with a blank slate and rethink relevant existing processes to streamline efficiencies and deliver more value to the customer.
Process Mapping.
The Certified Process Improvements experts at BASG follow an established progression through six major steps:
Process identification
Information gathering
Process Mapping – convert facts into a process map
Analysis of the who, what, when and why
Design/Development and Installation of New Methods
Ongoing review of the process to ensure sustainability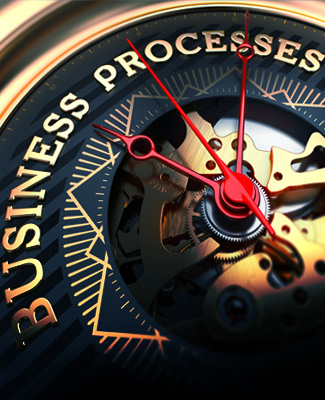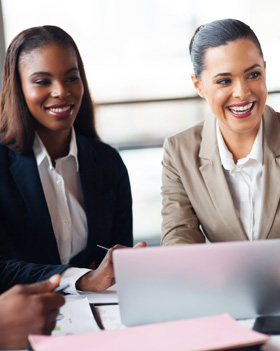 Portfolio and Program Management
E/PPM Office establishment
In today's business world, companies must react quickly to fluctuating demands and changing project and program conditions, while systematically driving forward interdependent and sometimes competing project initiatives. The Enterprise Project Portfolio Management (E/PPM) solutions recommended by BASG enable project-driven organizations to intelligently manage their programs and projects—from small and simple to large and complex.
E/PPM solutions drive better portfolio management decisions by providing end-to-end, real-time visibility into all relevant information. E/PPM solutions also help companies evaluate the risks and rewards associated with projects and programs by providing project management, collaboration, and control capabilities necessary to manage change and successfully deliver projects on time, within budget, and with the intended quality and design for success.
With decades of consulting experience, and hundreds of projects successfully completed, BASG has proven Portfolio and Program Management leadership and execution to ensure project success.
Project/Business & Technology Alignment
The Knowledge Based Experts of BASG work to understand each Client's business and the underlying technology that supports the organization. This enables our Team to ask the right questions, identify the desired outcome, and methodically drive projects to successful conclusions.
Project Management and Support
Project Management Credentials
Our skilled Project Managers on the Business Advisory Solutions Group Team offer expertise in a wide range of industries with an emphasis on financial services and are certified in process and project methodologies including PMI's PMP, Six Sigma and Agile.  They are experienced professionals at all levels from Analyst through Senior Project and Program Management.
The Real Difference Maker
BASG Project Managers are thought leaders who are also hands-on doers fully qualified to manage and support complex initiatives of any size.