Identify and Maximize Opportunities
Create Efficiencies
Mitigate Risks
Business Advisory Solutions Group, LLC (BASG) supports business profitability and growth by standing at the intersection of People, Process and Technology.
Business Advisory Solutions Group supports business profitability and growth by standing at the intersection of People, Process and Technology.  BASG has delivered tangible results that improve productivity, mitigate risk and maximize profits for countless organizations. Our Clients range from Fortune 500 companies to mid-sized and owner-managed businesses across a broad range of industries and government.
Our model allows us to scale up or down depending upon the specific client need or problem. Our approach is collaborative and features:
An experienced business perspective
Industry specific knowledge and expertise
Services sized to match any Client's needs
A strong management team offering hands-on and personalized start-to-finish attention to each initiative
Elite consultants selected for specific experience that is closely aligned to the Client's project and work environment
Value priced delivery
We often work side-by-side with our clients and vast number of partners to ensure the right customized solutions – on time and on budget.
What sets Business Advisory Solutions Group (BASG) apart from other companies is the quality of its Team. The leadership Team consists of former bankers and industry executives who bring broad based knowledge and experience to service each client's needs. Each Team member contributes over a decade of experience in Executive Management, Client Services, Recruiting or HR/Operations. With resumes that boast experience in large nationally and internationally known companies, the BASG Team is adept at guiding any size Client and project.
BASG consultants are elite, representing experience in our core competencies and bringing a track record of success in a wide range of industries. We match each project with consultants carefully selected to meet the challenge at hand. What makes our consultants unique is their ability to serve not only as Thought Leaders in their specific areas of experience, but also to drive a project to completion within budget and time constraints.
BASG consultants are forward thinking, true champions of change, authoring strategies, re-engineering processes, and building consensus. They understand the nuances that make each project distinct and adapt to the Client's environment and culture. This leads to unified, cross-functional solutions which effectively manage change, mitigate risk, improve productivity and maximize profits.
The majority of our Clients engage us early, often at the inception of a project, and the trust they place in BASG creates an opportunity to thoroughly understand the specific needs of each initiative and how it contributes to the long-term goals and the financial and reputational success of the Client.
"They have worked with me (for over four years) during difficult times with understanding and support even though it was ultimately at their own expense. It is obvious they spend considerable time understanding the changing markets and their customer's changing demands. They are always dependable and reliable and maintain the highest professional and business standards."
"They understand that maintaining a relationship based on trust and service will ensure customer satisfaction."
"Your Team has been easy and wonderful to work with. We changed how this company does business and we built a highly effective team which has been a pleasure to manage. We had 5 years together and those years will stay with me as one of my peak professional experiences."
"Our relationship with them has been built based on mutual trust and fairness and we know that they are a partner we can count on to deliver."
"Your consultant provided a wide variety of consulting and advisory services to our Bank. His initial emphasis was to support OCM efforts relating to the Project and Process Foundations which laid the groundwork for other PPM advancements. He also assisted me with development of an organizational structure and approach for Program Management services including Program Management vision and mission and the organizational structure and responsibilities for each functional area. His process development activities were foundational to our initial implementation of Portfolio Management.
I highly recommend your consultant as a trusted advisor, confidant and a skilled technology, change management and process design professional. He is ready to help wherever help is needed and genuinely cares about his client's success."
"They have a concern for the projects in which they are involved and seek to partner with the client to our mutual benefit. We have confidence in the integrity of the firm, the consistency of service and the reliability of anyone on their staff."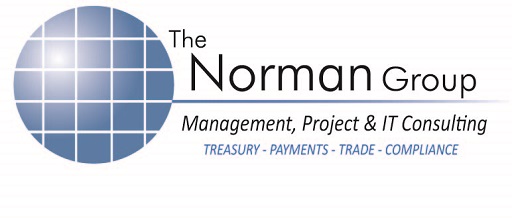 A Norman Technologies Partner
Norman Technologies was founded in 1997 in Davidson, NC and has since grown to having satellite offices in Atlanta, Orlando and San Francisco.
The Norman Group is Norman Technologies' sister company, specializing in consulting services for financial institutions with expertise in global trade, payments, foreign exchange, trade finance, factoring, supply chain management, and compliance / risk management.  The Norman Group's clients also have access to an entire project team including analysts, developers, QA specialists, and project / program managers.
For more information click on the link below.